Get to know

Care Bears™!

First introduced by American Greetings in 1982 through consumer products, greeting cards, and later an animated CGI television show, Care Bears has become one of the world's most popular and endearing children's properties. Today, fans of all ages around the world are falling in love with these huggable bears who help kids have fun while sharing and caring, and they enjoy a robust portfolio of thousands of Care Bears licensed products at retailers globally. Show you care a lot with colorful, huggable Care Bears characters!
Shop

Care Bears™
Care Bears™
characters!
Each Care Bear has a unique, recognizable personality with a colorful belly badge to match. Get to know them all!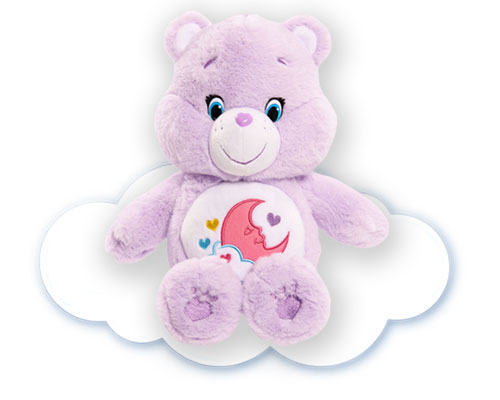 Sweet Dreams Bear™
Sweet Dreams Bear wants you to have the best mornings by making sure you have the happiest dreams at night! That's why she wants you to rest just as pleasantly as her belly badge shows--a drowsy moon drifting off to dreamland.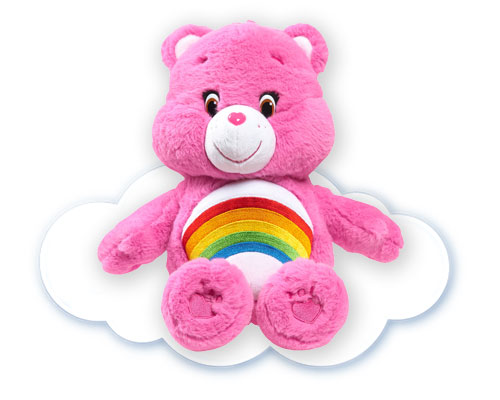 Cheer Bear™
Cheer Bear is a very happy Care Bear who helps others see the bright side of life. She will sometimes even do a cheer to help make someone happier! Wherever she goes, Cheer Bear wears a belly badge of hope and happiness--a colorful rainbow.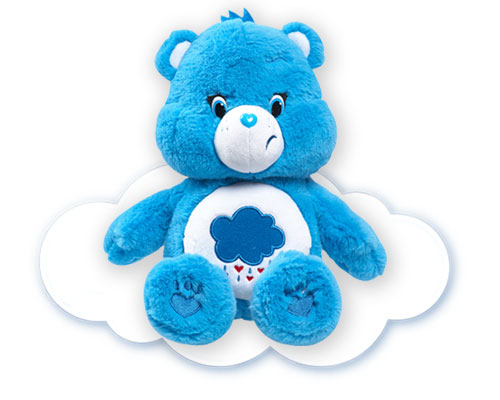 Grumpy Bear™
Grumpy Bear may be a bit of a grouch, but his grumpiness reminds us that it's okay to be grumpy sometimes--as long as it doesn't last too long. Grumpy Bear's tummy symbol, a rain cloud with falling hearts, is a reminder that even when we're less than cheery, we are still loved by those closest to us.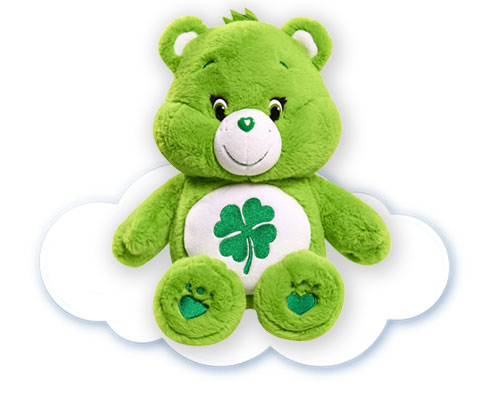 Good Luck Bear™
Good Luck Bear is loaded with luck, and good things follow him wherever he goes. You might say he leads a charmed life! The four-leaf clover on Good Luck's belly badge lets us know that when he's nearby, there's plenty of luck to go around!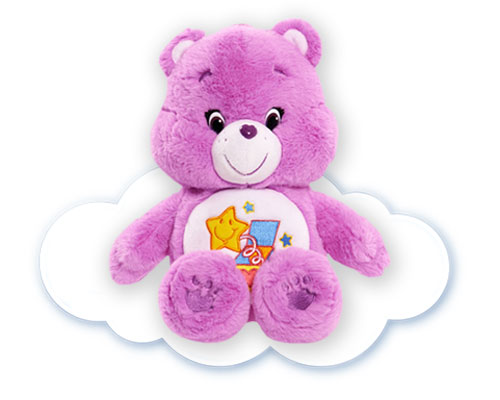 Surprise Bear™
Surprise Bear loves experiencing new and unexpected things! Of course, she also loves surprise gifts and parties. Her belly badge is perfect for showing what she's all about--a smiling star springing out of a jack-in-the-box!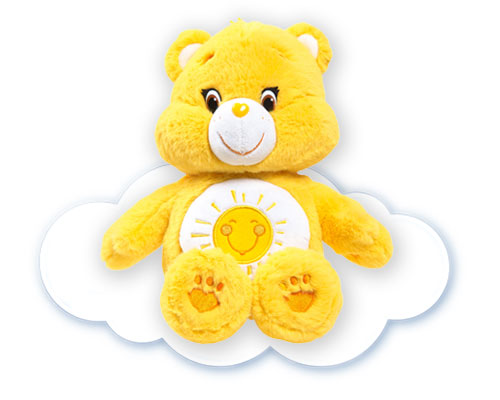 Funshine Bear™
Funshine Bear works hard to make sure that everyone is having a good time. His sense of humor makes him the life of any party and he really knowns how to have fun. Funshine Bear's belly badge reflects his sunny disposition--a bright yellow sun with an ever-present smile.